Melodee A. Smith,
LPC, NCC, DCC

Education
I graduated in 2006 with a Master's degree in Counseling Psychology from Lewis and Clark College in Portland, Oregon. I have been fully licensed as a Licensed Professional Counselor (LPC) with the Oregon Board of Licensed Professional Counselors and Therapists since 2010. Since 2005, I have been working with teens, adults, and families around a variety of life challenges. Some of the struggles I can help with include managing stress and anxiety, reducing depression, improving self-esteem/self-worth, finding solutions to relational challenges, and working with those who identify as LGBTQIA+.
Treatment Philosophy
My approach to treatment includes a combination of Cognitive-Behavioral, Dialectical-Behavioral and Narrative theories. These approaches aim to look at how thoughts and ideas influence emotions and effect behaviors and decisions as well as ways we can better regulate our emotional brain so our logical brain can be more effective. In addition, this approach attempts to separate the problem from the individual and often uses homework assignments, journaling, and mindfulness exercises as therapeutic interventions.
I believe that the counseling experience is a sacred one. You, as the client, have the power to make healthy and helpful choices in your life. It is my role to assist you in this journey.
Brandie Imperial, LCSWx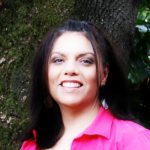 Education
I have worked in the mental health field for over 24 years and have also been a trained group facilitator for almost 20 years. I have developed and facilitated trainings/groups for a variety of agencies that have focused on mood disorders, DBT (dialectic behavioral therapy), and anxiety disorders.

I received my Masters Degree in Social Work in 2006 and my Certification in Alcohol and Drug Counseling in 2009. I received my licensure as an LCSW in 2015. I specialize in areas of incarceration, persons working in the justice system, abuse and trauma, domestic violence, equity and inclusion stressors, drug and alcohol addiction, and anxiety and mood disorders.
Treatment Philosophy
My approaches to treatment include: cognitive behavioral therapy, solution-focused approach, narrative therapy, and family systems theory. I use these methods in collaboration to produce the most effective and empowering results for the clients I work with. It is often difficult to make changes that may be needed to live the life you truly want, so I will be a non-judgmental and strong support for you during the healing process and journey of positive change.